New Winter 2019 Litter
"Charlie" & "Hondo"
Handsome pups in all shades of Brown, Deadgrass & Sedge expected!
This breeding should produce handsome all around pups
that will fit as wonderful Family Companions or great Hunting dogs!
* Pups due early March ~ Ready late April 2019 *
Pregnancy confirmed by ultrasound
Hondo is an outstanding young male who is working towards his AKC Bench championship. Hondo is used as a personal gun dog and has a wonderful outgoing happy temperament. Charlie is a lovely young female that loves working – she is a flashy retriever and comes from great field lines. We expect lovely pups in this litter capable of doing almost anything!
Litter Sire:
Longmeadow Hot Rocks Hondo
Call Name: "Hondo"
Sire: Penrose Billy Hot Rocks
Dam: Longmeadow Muddy Creek
Hondo Statistics
DOB: 8/09/2015
Color: Brown
Height: 24 inches
Weight: 85 pounds
Orthopedic Foundation for Animals Health (www.offa.org) Clearances >
CB-CA306/19M/C-VPI CARDIAC NORMAL - CARDIOLOGIST
CB-EYE956/19M-PI EYES NORMAL
CB-11444G26M-VPI HIPS GOOD
CB-EL3199M26-VPI ELBOW NORMAL
Paw Prints Genetics Lab – DNA Results
Laboratory #: 18840; Certificate Date: Dec. 31, 2015
Degenerative myelopathy SOD1 WT/WT Normal (clear)
Ectodermal dysplasia PKP1 WT/WT Normal (clear)
Exercise-induced collapse DNM1 WT/WT Normal (clear)
Progressive retinal atrophy, Progressive rod-cone degeneration PRCD WT/WT Normal (clear)
Litter Dam:
High Brass Revlon Charlie
Call Name: "Charlie"
Sire: GCH Chesabar's Copper Mine
Dam: High Brass LM Cotton Candy
Charlie Statistics
DOB: Sept 26,2016
Color: Light Deadgrass
Weight: 65 pounds
Height: 23 inches
Degenerative Myelopathy Clear/Normal by Parentage
Ectodermal Dysplasia PKP1 Clear/Normal by Parentage
Exercise-Induced Collapse DNM1 Carrier
Progressive Retinal Atrophy PRCD Clear/Normal by Parentage
Health Clearances – Orthopedic Foundation For Animals (www.offa.org)
OFA Hips CB-11727G27F-VPI GOOD
OFA Cardiac NORMAL AO/CONG, AUSC ONLY 1/6/19 Dr. King
OFA Cardiac NORMAL - PRACTITIONER 1/6/19 Dr. King
OFA Elbows CB-EL3452F27-VPI NORMAL
OFA Eyes NORMAL/CLEAR 1/6/19 Dr. Peiffer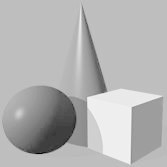 Thanks for considering LongMeadow!
Interested in getting on board for a puppy from this GREAT litter?
Please fill out a Puppy Questionnaire