Our Chessies ~ Stud Dog
"Sarge"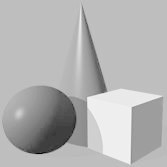 Longmeadow Chesastar's Sargent Pepper
Sire: GCH CH Chesastar Hudson Bay BN RN THDN JH WD ("Hudson")
Dam: Longmeadow Meter Maid ("Rita")
Sarge is from our 2015 Rita & Hudson Litter- born 2/4/15 ~ Sarge is a handsome young sedge dog with an extraordinary coat- lots of bone and substance too! Sarge is clear for DM. EIC & PRA by parentage.
Sarge Statistics
DOB: Feb 2, 2015
Height: 25 inches
Weight: 80 pounds
Color: Light Brown
Orthopedic Foundation For Animals (www.offa.org) Health Clearances
CB-CA308/25M/C-VPI CARDIAC NORMAL - CARDIOLOGIST
CB-EYE970/25M-PI EYES NORMAL
CB-11449F36M-VPI HIPS FAIR
CB-EL3204M36-VPI ELBOW NORMAL
Paw Prints Genetics Laboratory #: 18170 DNA Test Results
Ectodermal Dysplasia PKP1 WT/M Carrier
Degenerative Myelopathy SOD1 WT/WT Normal (clear)
Exercise-Induced Collapse DNM1 WT/WT Normal (clear)
Progressive Retinal Atrophy, Progressive Rod-Cone Degeneration PRCD WT/WT Normal (clear)