Breeding Partners- Stud Dog ~ Owners: Karen & Jan Sosik
GCH CH Chesastar Hudson Bay WD, CGC, BN, RN, THDN, THD
Call name: "Hudson"
Hudson Statistics
DOB: Jul 4 2010
AKC #: SR63615405
Color: Brown
Height: 24 Inches
Weight: 81 Pounds
Eyes: CB-378815 Clear/Normal
OFA Hips: CB-10086G26M-VPI Good
OFA Elbows: CB-EL2053M26-VPI Clear/Normal
PRA DNA: CB-PRA54/26M-VPI Clear/Normal
DM DNA: CB-DM1499/26M-VPI Clear/Normal
EIC DNA: CB-EIC168/32M-VPI Clear/Normal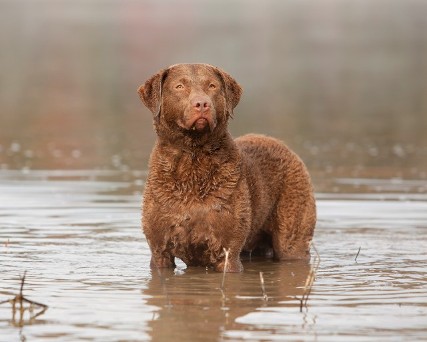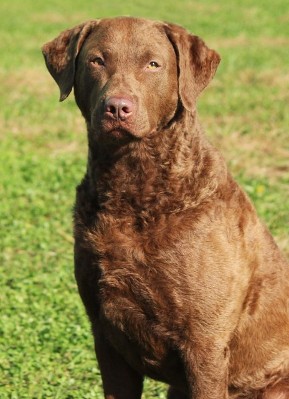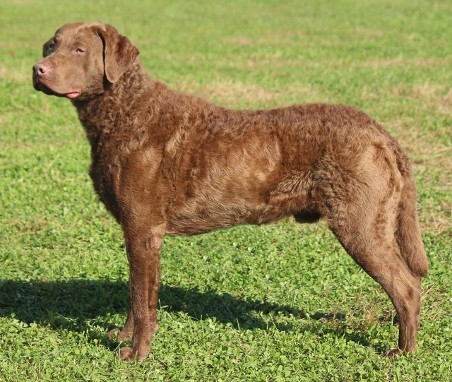 Hudson's owners wrote "Hudson was bred by Mari Vaccaro and Patsy Barber, (GCH Pawprints in the Sand X GCH Silverbar Wind on CricketBay. He is owned by Karen and Jan Sosik of Palmerton, Pa. and was shown by Professional Handlers, Michelle and Michael Scott. In 2013 Hudson was the #1 CBR. #10 Sporting Dog and the #55 of the Purina top 100 dogs in the country. He had 23 Group one placements and was the first CBR to be awarded a Reserved BIS, he won breed at Westminster for 2014. Hudson is now retired from the show ring and is living at home and guiding hunts at Clover Hollow Hunting Preserve near Slatington, Pa. Hudson has been hunting and retrieving upland game and waterfowl he has been guiding since he was six months old. He recently spent a week on the Eastern Shore, Maryland with our son hunting geese and waterfowl. He loves people, children, and other dogs, he loves relaxing on the sofa and just chilling out."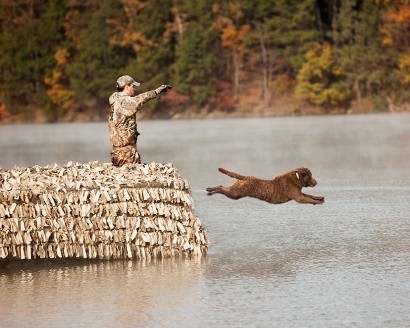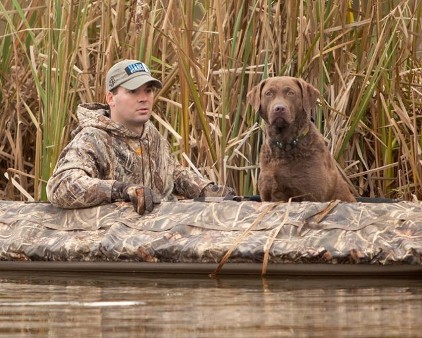 CHESASTAR HUDSON BAY
Registration:
SR63615405 (AKC)
Sire:
SR24441503
Breed:
CHESAPEAKE BAY RETRIEVER
Dam:
SR39481001
Sex:
M
*Titles:
RN, GCH, CGC
Color:
BROWN
CHIC #:
88387
Birthdate:
Jul 4 2010
Addtl. Reg. #
OFA Number
Registry
Test/Film
Date
Report Date
Age
Final Conclusion
CB-DM1499/26M-VPI
DEGENERATIVE MYELOPATHY
Sep 6 2012
Sep 25 2012
26
NORMAL
CB-10086G26M-VPI
HIPS
Sep 11 2012
Sep 26 2012
26
GOOD
CB-EL2053M26-VPI
ELBOW
Sep 11 2012
Sep 26 2012
26
NORMAL
CB-PRA54/26M-VPI
PROGRESSIVE RETINAL ATROPHY
Sep 25 2012
Oct 16 2012
26
GENOTYPICALLY NORMAL FOR prcd-PRA
CB-378815
CERF
Mar 17 2013
Mar 17 2013 *
32
TESTED: 13
CB-EIC168/32M-VPI
EXERCISE INDUCED COLLAPSE
Mar 4 2013
Mar 21 2013
32
CLEAR
* Eye Certification is valid for one year from the date of the exam.
Sire/Dam
Registration
Birthdate
Sex
Relation
HIPS
ELBOW
CARDIAC
DEGENERATIVE MYELOPATHY
EXERCISE INDUCED COLLAPSE
EYES
PATELLA
SHOULDER
CHESABAR PAWPRINTS IN THE SAND
SR24441503
Feb 22 2005
M
Sire
CB-8760G26M-PI
CB-DM250/46M-PI
CERF: CB-5608
SILVERBAR WIND ON CRICKET BAY
SR39481001
Dec 18 2006
F
Dam
CB-EL1581F34-PI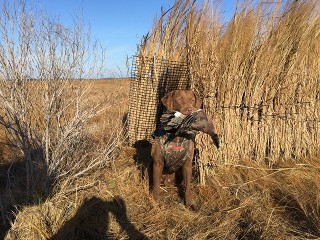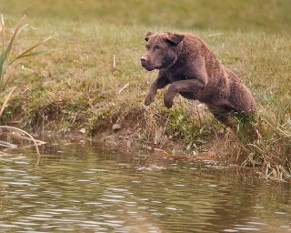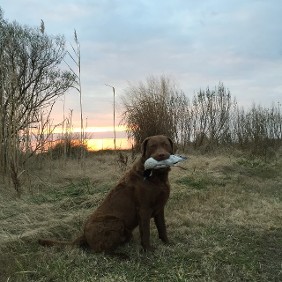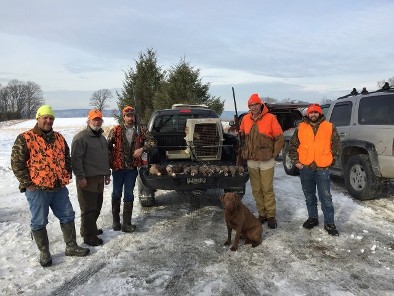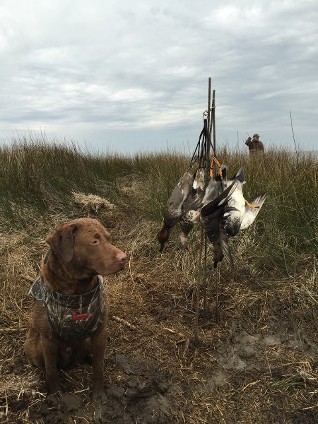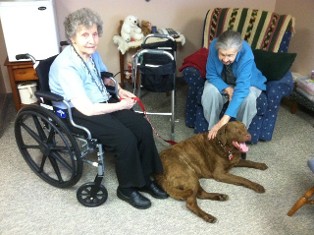 For more info about Hudson please contact his owners: Karen & Jan Sosik