The LongMeadow Breeding Rights Program
In each of our litters we select one or two pups that meet our high standards- both physically and mentally- to be used for breeding in the future. We then look for local homes for those pups- a home that fits the pups personality and skill set too!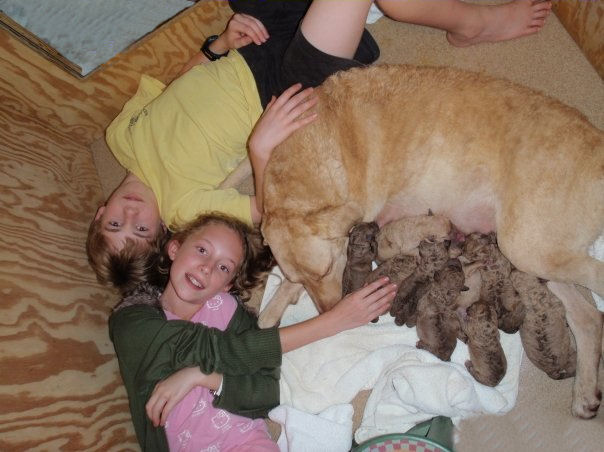 At LongMeadow we do things differently! We feel no dog should live in a kennel for its entire life! So most of our dogs that we use for breeding live in local family or hunting homes. Also, the dogs that do live with us are retired in to loving homes at five years of age.
We began our Breeding Rights Program to allow folks to share in the joys of creating healthy happy puppies. The program allows folks who want to experience the birth of puppies without all the headaches that come with breeding and selling them. It also allows us to maintain genetic diversity without having lots of dogs living in a kennel situation.
Breeding Rights families must be within a 2 hour drive of our kennel in Dover, PA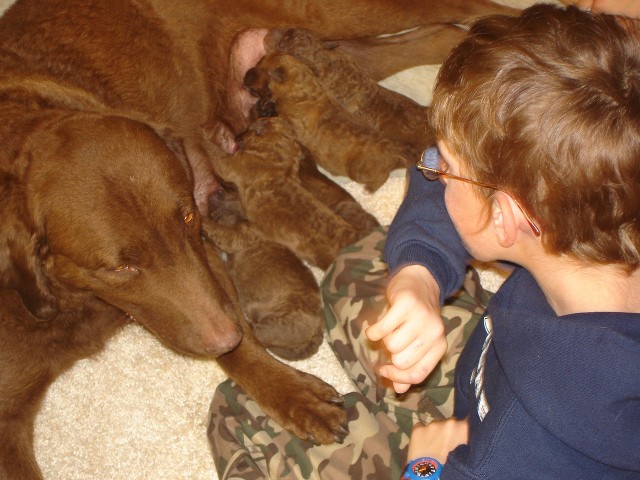 Here are some the great features of our Breeding Rights Program:
· HALF Price Pups! Breeding Rights pups are sold at half the price of their litter mates!
· We PAY you to breed your dog! Breeding Rights pups earn their owners money!
· Experience puppy births without all the mess, worries and headaches!
· Get a FREE puppy from your dog in the future!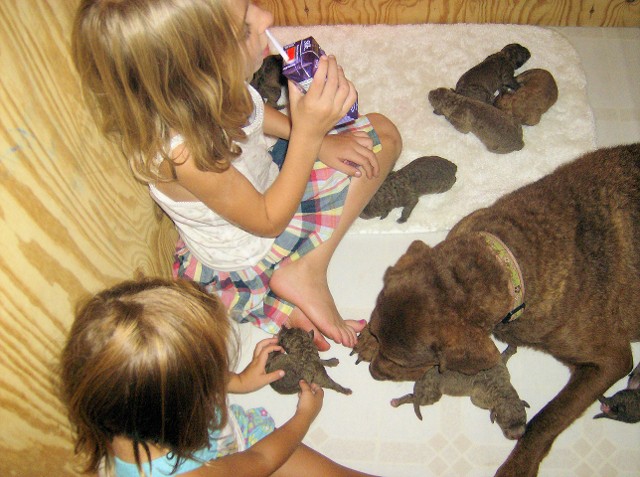 If you would like to lean more- please send us an email!
Thanks for considering one of our pups for breeding purposes as it helps to keep quality healthy dogs in our breeding program- so together we can provide outstanding retrievers for future generations!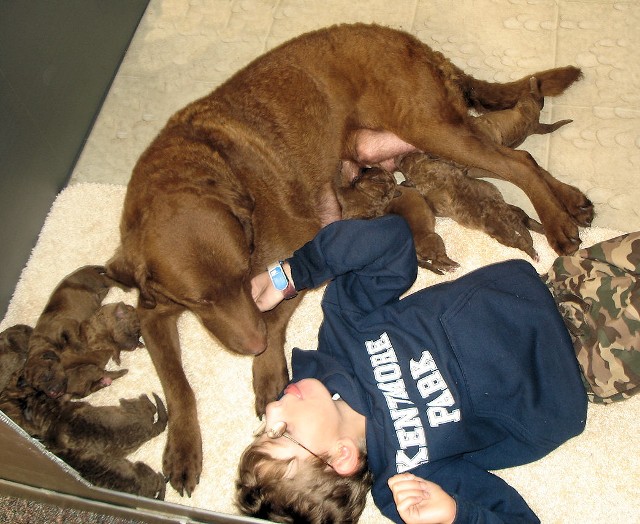 Breeding Rights Program Puppies:
We have both male and female pups available from our current litters that are slotted for our Breeding Rights Program!
Breeding Rights Youngsters:
We have both male and female younsters available to go home today that are slotted for our Breeding Rights Program!