Vet Exams
At LongMeadow each puppy is given two thorough veterinarian examinations prior to leaving for its new home. Our veterinarian group is located right next door to our kennel so the exams take place at our facility allowing our vet to spend the time with each puppy.
We do not want you to take a puppy home only to find out that it has a serious health issue!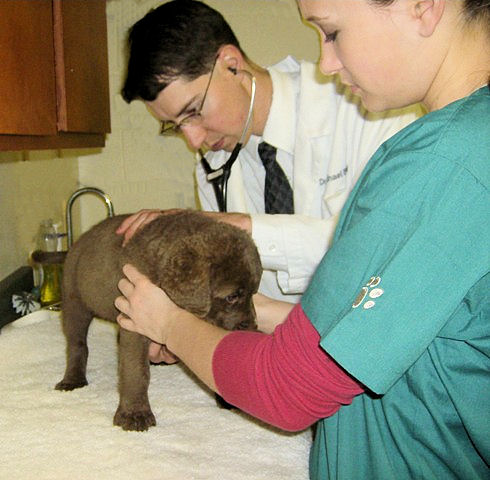 All pups at LongMeadow are wormed on a weekly basis and given two vaccinations prior to leaving at eight weeks of age.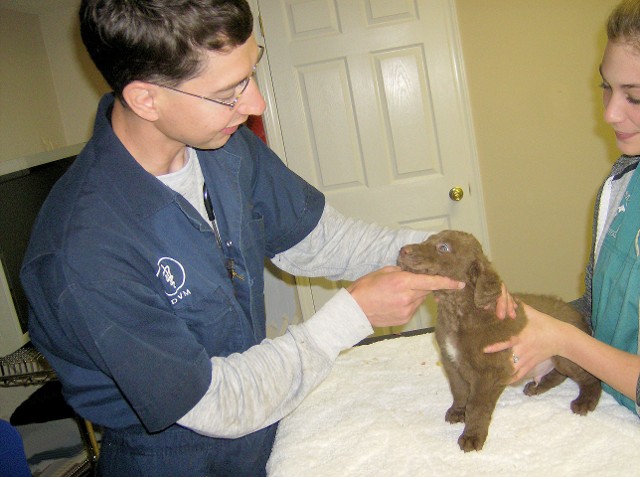 Our vet checks each pups eyes, nose, ears and bite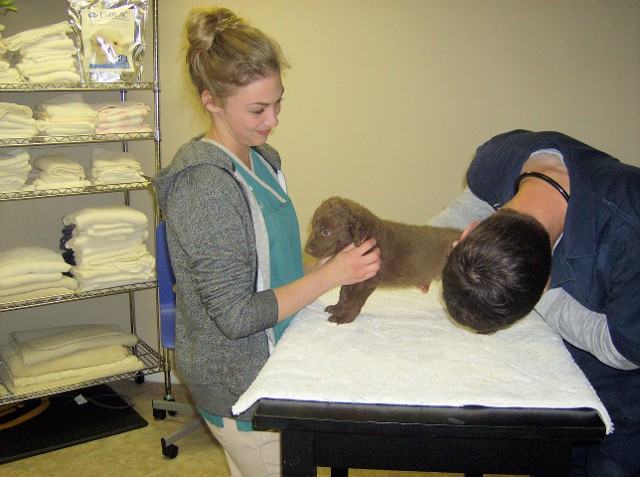 The vet checks male pups to see if the testicles are where they belong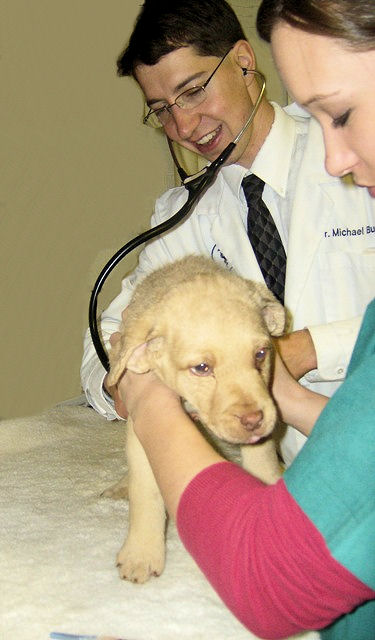 Our vet listens to the pup's heart to check for murmurs
Following the first exam our vet issues a health certificate that you will be given to take to your vet.