Below please find the answers to all the most popular questions we get asked, and feel to email us for more information.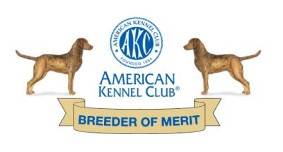 Questions and Answers:
What Can Longmeadow Puppy Clients Expect?
A good-looking healthy puppy with a wonderful temperament! We provide a lifetime of help and advice on training and health issues. Our puppy clients go home with a comprehensive training booklet, complete medical records, a health certificate and vaccination and feeding schedules.
What Type of Dogs Are Bred at Longmeadow?
We breed only AKC registered Chesapeake Bay Retrievers and have several litters a year of high-quality dogs that make good hunting and great family companions. Occasionally, we breed strictly for competitive retrieving in Field Trials- which will require a more experienced home. Most of our dogs fall within the American Chesapeake Club's breed standards for size and weight.
What Health Clearances Do Longmeadow Dogs Have?
We pride ourselves at raising top quality dogs with many generations of Orthopedic Foundation of Animals (OFA) hip and elbow clearances. Canine Eye Registry Foundation (CERF) yearly eye exams. We also utilize the latest genetic DNA testing for Progressive Retinal Atrophy (PRA) adult onset of blindness, and Degenerative Myelopathy (DM) so we can say that all of our puppies will be free of these dreaded diseases.
How Do Litter Reservations Work?
We take four reservations per gender per litter (eight total), before the puppies are born. If we do not get your desired gender in the litter, we will offer you one of the opposite gender pups or move your deposit onto another upcoming litter. We also accept "waiting list" birth pending reservations beyond the initial four per gender. All reservations are accepted on a first-come first-filled basis.
Reservation deposits are NON Refundable unless we are unable to provide you with a puppy
How Does Puppy Selection Work?
Puppies are selected based on your answers to our questionnaire, telephone interviews, and kennel visits. We do extensive temperament testing and daily observations of the puppies to determine which pup in the litter will best fit your families' needs.
* Breeder always reserves first choice puppy, which is selected based on our breeding needs.
How do I reserve a LongMeadow puppy?
Please complete the puppy questionnaire on the home page of this site and request a "Puppy Pac" for the litter that you're interested in. The litter Puppy Pac will provide you with details of how to place a reservation deposit for a puppy.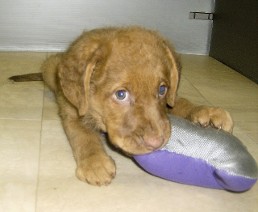 How many litters does LongMeadow have yearly?
We have somewhere around 7 to 10 litters per year. As a licensed noncommercial kennel in the state of PA we are only allowed to sell 59 puppies/dogs per year.
Does LongMeadow take PayPal or Credit Card payments?
No we do not accept PayPal or Credit Cards as payment or deposits for our dogs or puppies. We do accept personal checks or money orders for deposits, but will require CASH for the balance or when taking a dog or puppy from our kennel.
Deposits are NON Refundable
Does LongMeadow ship puppies?
We do NOT ship puppies via air cargo as it is much cheaper and safer for the pup to accompany you on board the airplane in cabin on the return trip home.
Does LongMeadow offer transportation alternatives?
Yes, if you cannot make the journey to our kennel to pick up your puppy there are several alternatives including professional ground pet transport companies that provide door to door service. If your budget allows- we also can help you hire an agent or send one of our puppy care givers.
How do I set up a kennel visit at LongMeadow?
We required an appointment because we are not a commercial kennel that is open to the public. We have daily kennel visit appointments at 12:00 PM, 2:00 PM and 4:00 PM- just let us know what date and time work best for you.
Prior to your visit- we ask that you complete one of our Puppy Questionnaires (link on home page) so that we get a good understanding what type of pup you are looking for and it also provides us with general background info. In the comments section of the questionnaire please note that you'd like to schedule a kennel visit or go to the Contact Us section and send us an email.
What can I expect to see during a kennel visit at LongMeadow?
We have several adults and youngsters of various ages, genders and colors. We are one of the few Chessie kennels in the nation that has sedge (red) colored dogs along with deadgrass and various shades of brown. We allow folks to view our baby puppies while in our nursery with their mom, but when we begin the weaning process between 3 to 4 weeks of age we quarantine the pups to keep them safe while their tender immune systems develop.